Travis Unified School District
PROJECT AT A GLANCE
Challenges
The challenges faced by the district included providing correct access to employees across multiple buildings, meeting the need to monitor the alarm system from a central location, and easily maintaining the system and individual door sensors.
Solutions
The district opted for Tyco's DSC PowerSeries Neo, which, along with alarm.com's interactive services, helped in handling system updates for personnel-related changes across various locations, and providing real-time monitoring and control through an easy-to-use interface.
Outcomes
The district was able to quickly make employee access updates, identify usage errors, review the system for maintenance-related issues, and simplify the process of maintaining individual door security. The system also helped reduce maintenance costs.
BACKGROUND
A Powerful Intrusion Detection System to Safeguard a School District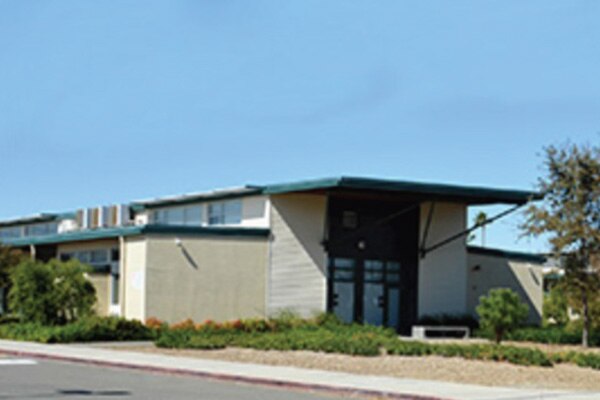 Travis Unified School District, in California, serves about 5,500 students and includes five elementary schools. Maintaining their alarm system across multiple buildings had become a time-consuming job, with personnel changes requiring manual system updates at multiple locations.

Moreover, if an alarm sounded, school officials had to physically check the location to determine if there was an actual incident or an alarm had been falsely triggered, such as a student tugging on a locked door.

The maintenance required on individual door sensors was also a challenge, requiring additional personnel time and budget. Poor battery life required batteries on alarmed doors to be changed every two to three years across all locations.
Maintaining and monitoring the alarm system was time consuming. Adding a single person into the system could take up to an hour, while a long list of changes could require a one- or two-week process, from submission through verification.
COMPREHENSIVE SOLUTION
Time-saving, Easy-to-use Solution to Manage and Monitor a Multi-site Alarm System
To simplify management of their intrusion system, the district was provided with an enterprise console exclusive to Tyco's PowerSeries Neo. The system also provides managerial and maintenance help.
DSC PowerSeries Neo is a modular, hardwired system that works with a wide range of wireless devices and peripherals. This results in a comprehensive and versatile hybrid system suited for both small and large-scale commercial applications.
PowerG Wireless Security Detectors are compact, easy to install, and provide reliable intrusion detection to keep your home, business, or facility safe and secure.




OUTCOMES IN DETAIL
Since installing the new intrusion solution, Travis Unified School District has seen a reduction in time needed to manage and maintain the system, as well as being able to leverage the system's wireless capabilities to increase the coverage of their facilities.

PowerSeries Neo's ability to easily integrate with other systems will be explored in the future to enable the district to tie in its existing exacqVision video and Kantech access control systems to allow visual monitoring of alarm events.
Register now and learn about new Tyco products, promotions, and events. You can also easily manage your own subscription preferences. Sign up today.
Register for Emails
Contact Us