Millworks Custom Manufacturing
PROJECT AT A GLANCE
Challenges
Millworks Custom Manufacturing wanted a highly reliable alarm system to protect its equipment, a valuable hardwood inventory, and 250 employees in its round-the-clock operations facility.
Solutions
Working with All Seasons Security, Millworks installed a scalable, wireless intrusion detection solution based on the DSC PowerSeries Neo and PowerG technology, providing 24/7 monitoring.
Outcomes
Millworks' security solution covers 56 zones using sophisticated, two-way wireless communication, enables remote diagnostics, and provides scalability for future facility expansion. In addition, the simplicity of installation and easy maintenance has provided cost savings.
BACKGROUND
Millworks Custom Manufacturing Chooses Tyco for Wireless Intrusion Detection System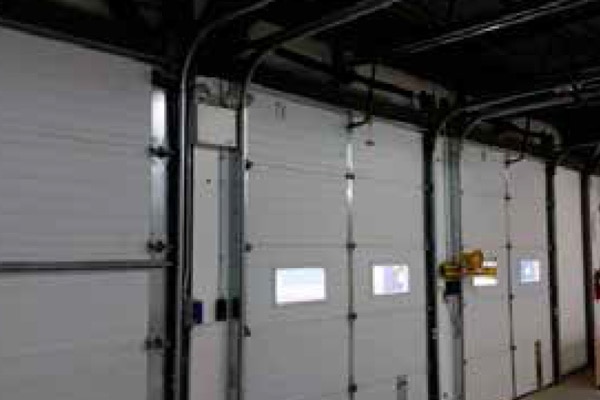 Millworks Custom Manufacturing creates high-end furniture for offices and government buildings in Toronto, Canada. The company has a 140,000-square-foot manufacturing and warehousing facility, 250 employees, and operates 24 hours a day. The building also stores large amounts of valuable hardwood, vulnerable to theft.

Millworks' security challenges stemmed from the large number of doors to monitor, as well as an infrastructure (thick, steel barrier walls and a U-shaped building) that made the installation of hardwired sensors difficult, expensive, and time consuming.

To deal with these challenges, Millworks needed equipment with exceptional transmission capability to transmit through barrier walls, across parking lots, and throughout the expansive building. And the solution needed to be a cost-effective, simple security system monitoring multiple door activities.
Millworks' security challenges stemmed from the large number of doors to monitor and an infrastructure that made hardwired sensors difficult, expensive, and time consuming to install.
COMPREHENSIVE SOLUTION
Tyco's Wireless Power G-based Intrusion Detection System Provides Efficient, Cost-effective Security to Millworks Custom Manufacturing
Millworks chose Tyco's DSC PowerSeries Neo scalable, wireless intrusion detection system based on PowerG technology.
DSC PowerSeries Neo is a modular, hardwired system that works with a wide range of wireless devices and peripherals. This results in a comprehensive and versatile hybrid system suited for both small and large-scale commercial applications.
PowerG Wireless Security Detectors are compact, easy to install, and provide reliable intrusion detection to keep your home, business, or facility safe and secure.


OUTCOMES IN DETAIL
Millworks' new wireless security solution provides outstanding intrustion detection capabilities and software for automatic monitoring and alert notifications. Installation (of 54 wireless door contacts) took less than a month, and the solution offers scalability to handle future growth.
Register now and learn about new Tyco products, promotions, and events. You can also easily manage your own subscription preferences. Sign up today.
Register for Emails
Contact Us