PROJECT AT A GLANCE
Challenges
King County required an integrated yet flexible security solution, uniting new and legacy systems and devices, along with the ability to control them from one central location or remotely, using desktop and mobile devices.
Solutions
Tyco's C•CURE Security and Event Management system, in combination with Lynx emergency notification system, helped the county get a real-time view of events, manage cardholder access, create reports, and access the system from anywhere through a single user interface.
Outcomes
With the help of the integrated security system, the county was able to synthesize data from the systems to provide automated and quick notifications, offer dynamic views of doors, manage key control for all card holders, and allow control over the facilities from any location.
BACKGROUND
A Comprehensive Access Control Solution to Safeguard King County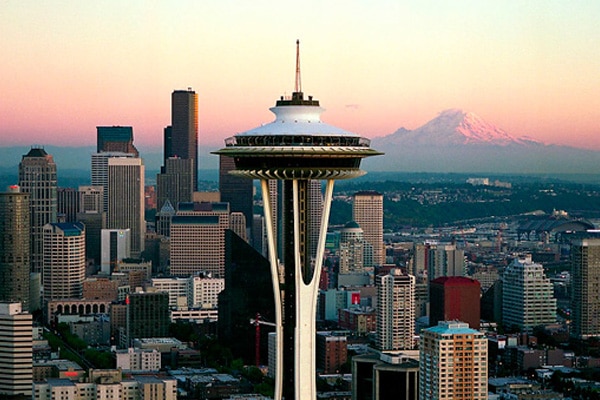 Home to over two million people, King County, Washington, needed to upgrade their existing access control platform to be able to integrate additional subsystems, such as emergency notification and central station functions.

A major expectation from the new system was that it should allow queries for a variety of tasks, such as key assignments, and to provide dynamic views of doors, readers, and controllers.

The county needed a system that could perform direct alarm dispatching, manage key control for its card holders, provide live views and data to operators, send alarm information to specific users via email, and provide event updates to employees and security staff with no downtime.
The county required an integrated solution to combine its existing security infrastructure with a new and enhanced access control system to secure more than 35 county-owned facilities, and ensure the safety of the King County Superior Court, King County District Court, and King County Courthouse.
COMPREHENSIVE SOLUTION
Integrated, Reliable, and Cost-effective Solution for Better Access Management
By integrating its existing system with Tyco's security product offerings, the county was able to maximize the potential of its system and strengthen its access control mechanism.
Security and Event Management enables businesses to better safeguard their infrastructures with customization options for their specific needs.
LTE Communicators uses the LTE cellular network for high-speed, reliable communications. These low-cost products work well with Sur-Gard System I-IP/II/III/IV/5 receivers.
Sur-Gard System has the most technologically advanced central station receiver in the security industry, with integrated redundancy that eliminates downtime costs.
Door Controllers prevent the public from wandering into restricted areas. They make security and building operations more effective by integrating with alarm panels, HVAC systems, and CCTV systems.
OUTCOMES IN DETAIL
With its new integrated access control system, King County has comprehensive visibility and control over its facilities. From sending quick notification when a door is propped open to storing data for analysis, the system has provided both micro and macro view to operators.

Given the flexibility of C•CURE 9000, King County has made provisions to provide wireless locks for some of the county's smaller locations in the future. The county also plans to deploy biometrics and integrated credentialing to offer a single credential for employees and other cardholders for both building access and countywide transit.

Register now and learn about new Tyco products, promotions, and events. You can also easily manage your own subscription preferences. Sign up today.
Register for Emails
Contact Us