PROJECT AT A GLANCE
Challenges
ID Solutions' client, a multi-state law firm, could not collectively manage multiple properties, tenants, and locations from a single vantage point; each location had separate access control, surveillance, and intrusion systems installed, and those were operated and maintained separately from the other buildings' systems.
Solutions
ID Solutions opted for California Commercial Security's hosted service so that all access control data resides in secure cloud-based servers managed by CSS. With this approach, CSS hosts the system's database, server applications, and hardware infrastructure, and provides the initial configuration of the system and its components, updates, and advanced software changes.
Outcomes
The new access solution moved some of the system support responsibility to CSS, thus easing the burden on ID Solutions. Thanks to the increased support, the outsourcing of infrastructure, and a reduction in its hardware, the IT firm reduced the costs associated with its security systems.
BACKGROUND
ID Solutions Chooses Tyco's Kantech hattrix Security Services for Multisite Management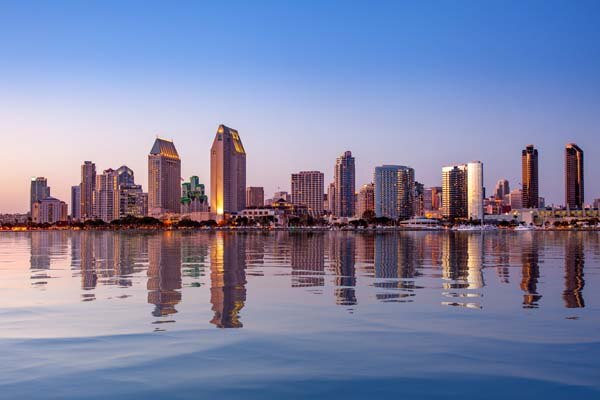 With several office buildings and multiple tenants across 10 locations and spanning seven states, ID Solutions aimed to simplify the challenge of access control.

Prior to the project, each building had its own access control system; there was no way to monitor all building activities on a single platform. Furthermore, adding new users and badges to the system proved cumbersome.

ID Solutions identified Tyco's cloud-based Kantech hattrix security service to monitor and maintain all properties from a single vantage point.
ID Solutions helped its client, a San Diego law firm, manage security for properties in several locations, each with its own access control, surveillance, and intrusion systems. The goal was to manage multiple properties, tenants, and locations from a single vantage point through an integrated system.
COMPREHENSIVE SOLUTION
Integrated Access Control System Using a Secure Cloud Server
The hattrix hosted access control system simplified security operations by moving the system's infrastructure and management offsite and allowing the customer to manage daily operations across seven states from a centralized interface.
Hosted and Managed Security is an innovative, scalable, cloud-based access control solution that reduces infrastructure and training costs compared to traditional security systems.
DSC PowerSeries Neo is a modular, hardwired system that works with a wide range of wireless devices and peripherals. This results in a comprehensive and versatile hybrid system suited for both small and large-scale commercial applications.
PowerG Wireless Panels are the best in the industry. The PC1832 Control Panel is expandable to 32 wireless zones, connects up to eight supervised keypads with keypad zones, and supports WT5500 wireless keypads with TR5164-433 transceivers.






OUTCOMES IN DETAIL
The Kantech hattrix solution allowed ID Solutions to monitor and maintain all of its properties simultaneously, including 76 doors. The client's human resources department could add access cards for new employees or delete cardholders using the mobile/web-based portal.

After the success of the first 10 installations, ID Solutions is in the process of implementing the same Kantech/DSC integration for its eleventh property, with plans to do the same in a twelfth building shortly thereafter.
Register now and learn about new Tyco products, promotions, and events. You can also easily manage your own subscription preferences. Sign up today.
Register for Emails
Contact Us