PROJECT AT A GLANCE
Challenges
The Central Bank of Paraguay is the country's highest monetary authority and its governing body on finances and economics. Protecting its multiple buildings and 930 workers in the capital city of Asuncion is a huge challenge.
Solutions
The bank has used Tyco security products for more than two decades. Today it relies on an integrated solution that includes American Dynamics video surveillance products, the C•CURE 800 access control and security management system, and the StopWare visitor management system.
Outcomes
The bank can monitor each entry and exit point across its multiple buildings. It can also maintain detailed records of the entry and exit of every visitor.
BACKGROUND
Protecting the Central Bank of Paraguay With an Integrated Security Solution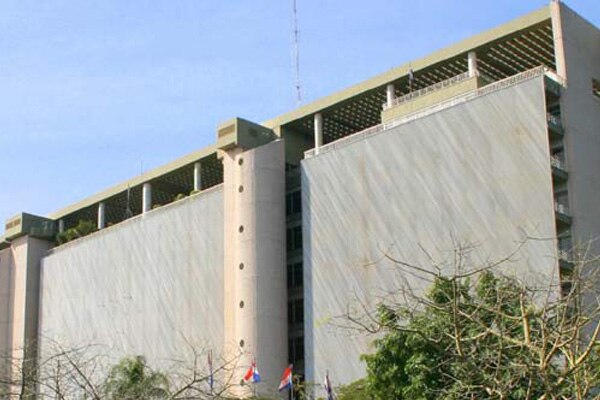 Paraguay's Central Bank occupies more than one million square feet of space in multiple buildings across the capital city of Asuncion.
The range of buildings—in type and location—made it imperative to have a fully integrated access control and perimeter protection system.
Security is proactive at the Central Bank of Paraguay in the capital city of Asuncion. An integrated solution from Tyco helps protect the bank, its employees, and its mission for the country.
COMPREHENSIVE SOLUTION
Integrated Technology Centralizes Surveillance and Access Controls at the Central Bank of Paraguay
An integrated and comprehensive video surveillance and access control solution gave this long-time Tyco customer the protection today and room to grow.
Video Management Systems effectively monitor video, audio, and data in real time. This reduces review time and allows security staff to conduct investigations efficiently.
Security and Event Management enables businesses to better safeguard their infrastructures with customization options for their specific needs.
Integrated Solutions like StopWare PassagePoint visitor management software integrates with C•CURE 9000 and C•CURE 800/8000 access control systems and enables front desk personnel to track visitors who enter or exit a facility.
OUTCOMES IN DETAIL
The Central Bank's security environment enables it to effectively manage day-to-day security operations with confidence.

As the organization expands its facilities, it is looking to Tyco to integrate perimeter security and fire security and prevention systems.
Register now and learn about new Tyco products, promotions, and events. You can also easily manage your own subscription preferences. Sign up today.
Register for Emails
Contact Us